SEASONAL HOLIDAY VINTAGE ITEMS
Vintage Christmas, Easter,

Halloween

, Valentines
We have decided to add these items at a later date.
We will list one Halloween item here:
100tos#1661A HALLOWEEN TIN Tamborine NOISEMAKER
Marked: US Metal Toy Mfg. Co.
Made in U.S.A. Excellent condition.
Circa 1950's Costumed figures dance above smiling Jack-O-Lantern
Three tin round items attached to side provide noise.
Price: $38.50 + $8.50 ship USA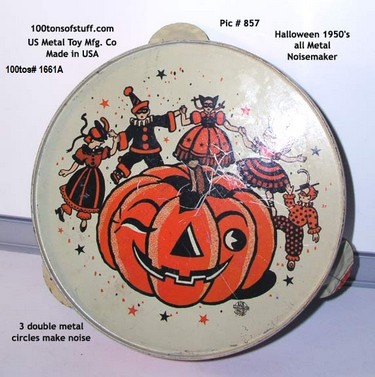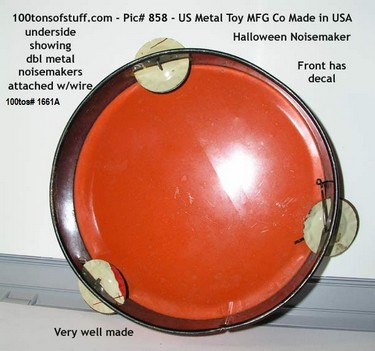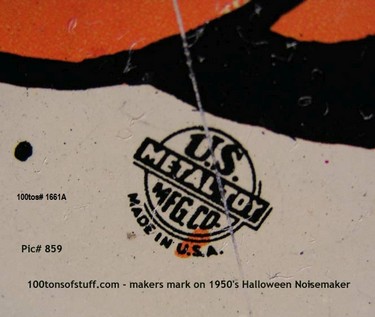 Marked USA Made Metal Toy MFG. CO. circa 1950's
We accept cash, USA Checks, Money Orders, & Credit Cards thru PayPal: